/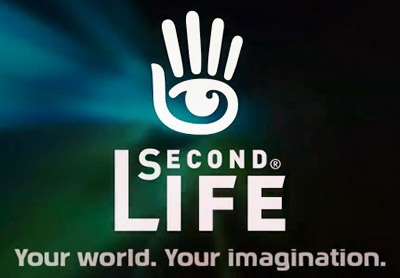 SecondLife (abbreviated as SL) is an internet-based virtual world launched in 2003 developed by the Linden Lab. Already more than one million people registered themselves and created their own on-line character (called an avatar). It is not really an on-line game because there are no rules to follow or points to win. It's rather a copy of the real world which allows you to interact with other residents (avatars) all over the world. Businesses set up virtual companies offering real services, universities and training institutions set up on-line campuses with conference rooms and auditoriums. So far SL has been used mainly for communication and marketing purposes. Although some organisations are getting more out of it:
[youtube=http://www.youtube.com/watch?v=is8YX32GAyQ&rel=1]
In an interesting article titled « Moving your social benefit to the world of second life« , Paul Lamb and Susan Tendy sum up the possible added values of Secondlife for social benefit organizations:
Setup a virtual office space to host online visitors who can learn about what your organization does through online hosts and interactive activities.
Use the site to conduct trainings for staff or clients who cannot be physically present in your offices OR create a virtual office and forego a physical office altogether?
Advertise your organization to the Second Life community – 1 million and growing.
Use Second Life as a place to foresee and experiment with what is not yet possible or doable in the real world.
Interesting ideas to start a brainstorm. We add already 'raising awareness or consciousness about specific topics'. Visit for example Better World Island, where you will find Camp Darfur and other social benefit organizations.
https://blog.itcilo.org/wp-content/uploads/2008/01/secondlife.jpg
278
400
wambeke
https://blog.itcilo.org/wp-content/uploads/2017/06/itc-ilo-blog-logo-small.png
wambeke
2008-01-14 15:33:56
2017-10-31 14:39:38
SecondLife and the Social Sector