/

Probably the notion of Community of Practice (CoP) has been one of the most used concepts in the domain of learning, training and knowledge sharing. While a lot of references are made to original articles of the founding father Etienne Wenger, through this article we would like to compile key essential resources which might be useful if you are going to design and develop a community. Being a focal point for high-level in-service training and providing related services focusing on the development of human resources, ITCILO has been actively working in the design and development of communities of practices focusing on sharing knowledge throughout international networks of practitioners.
Here below you find a list of resources in different format we created or compiled from other organizations and institutions.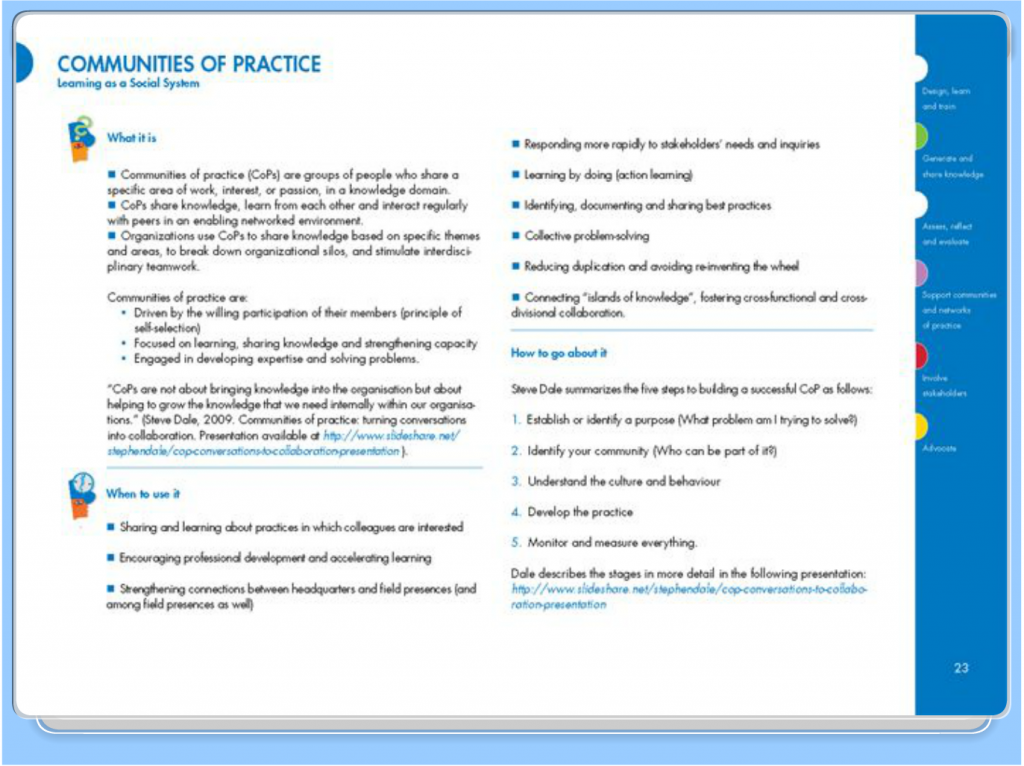 Communities of Practice: Learning as a Social System
This quick info sheet is part of the Share, Learn, Innovate Toolkit developed for OHCHR focusing on the following quick questions: What is a community of practice? When to use it? What technology?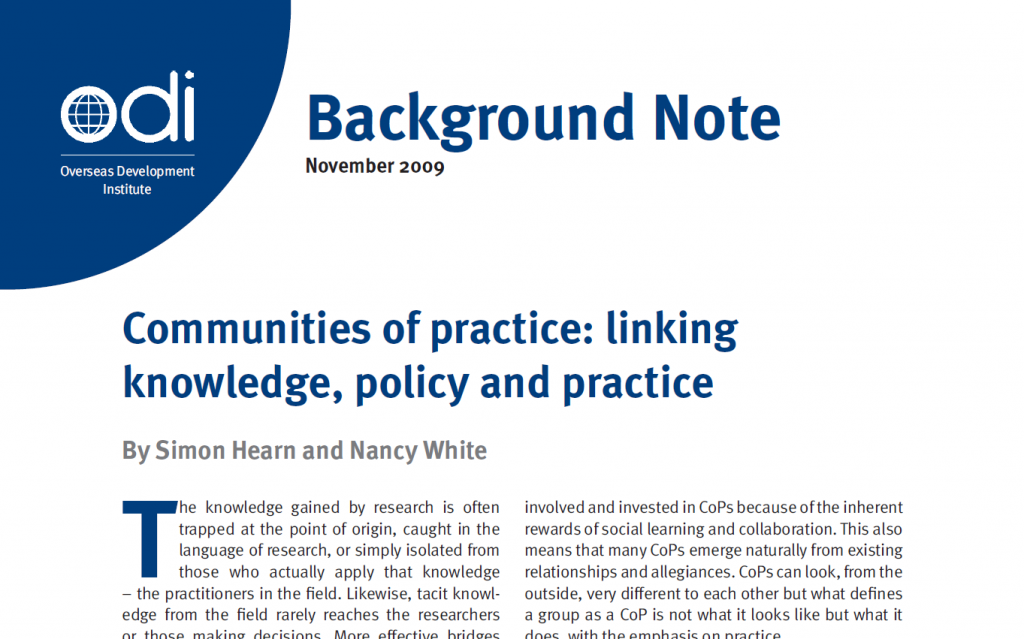 Communities of Practice: Linking Knowledge, Policy and Practice
This background note by S.Hearn and N. White provides background information regarding communities in the Web 2.0 era and provides a series of considerations with reference to creating communities within and across organizations.

Turning conversations into Collaboration
This presentation looks at the key ingredients, with particular emphasis on the role of the community facilitator for building trust and cooperation, enabling conversations to become active collaboration and co-production. See in particular, facilitation mechanisms, levels of engagement, community archetypes.

Cultivating Communities of Practice: A quick Start-up Guide
This visual inforgraphic developed by Etienne Wenger provides in a nutshell the key steps which are necessary to follow to design, build and maintain a community.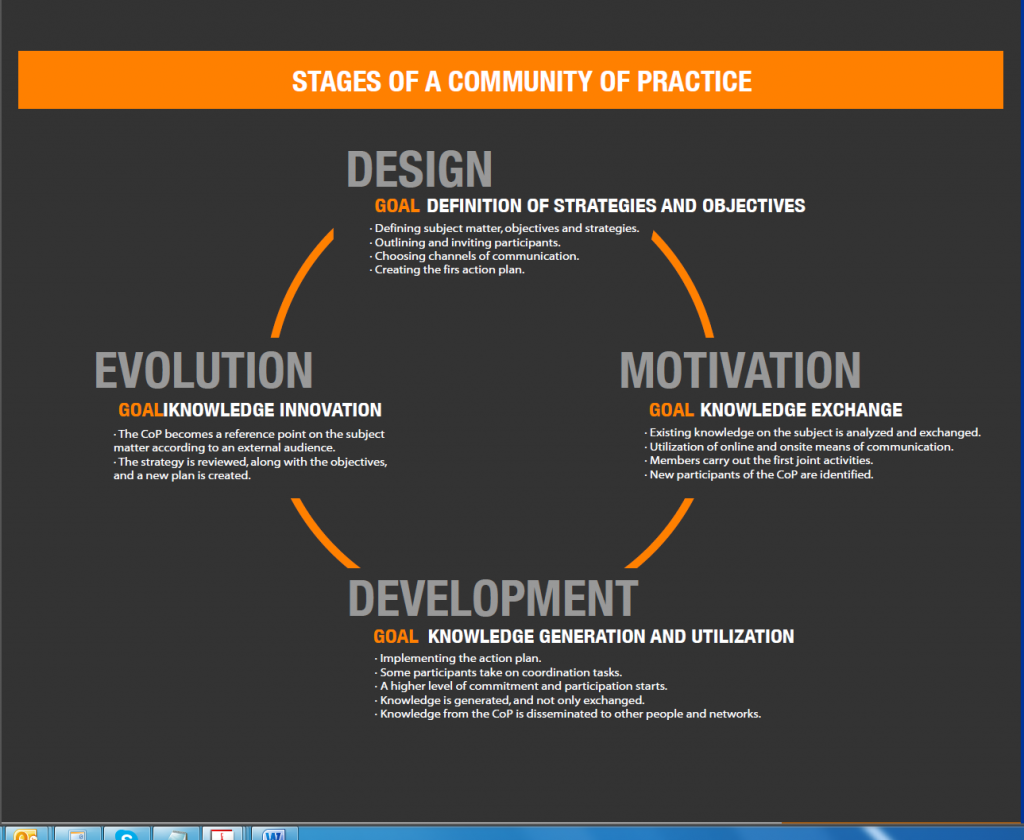 UNDP Communities of Practice Guide
By focusing on chapter 6 of this presentation you will capture the main steps for community development, including a practical example of a CoP action plan in a development institution.
https://blog.itcilo.org/wp-content/uploads/2010/03/2008_9_29.jpg
2777
2953
a.messuti@itcilo.org
https://blog.itcilo.org/wp-content/uploads/2017/06/itc-ilo-blog-logo-small.png
a.messuti@itcilo.org
2010-03-30 13:33:41
2017-11-02 15:19:08
Learning through Communities of Practice- A selection of tools