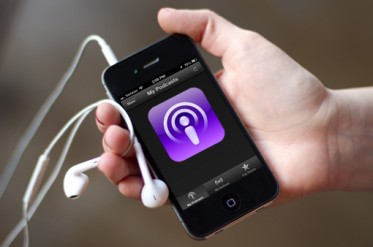 Learning on the go
Overview
Podcasting is producing audio files in MP3 format and sharing them over the internet. These files can then be listened to on devices which support MP3 files, such as iPods or computers. File recipients subscribe to an RSS feed, using iTunes, Odeo or other software to be alerted whenever there is a new file to download.
How to use it
Accommodate different learning styles, overcome literacy problems or visual disabilities.
Accessible and on-demand learning.
Mobile audience.
How to apply it
Setting:
Use online in Phase 1 of the Turin Blended Learning Approach (Orientation and preparation, in conjunction with other tools):

Introduce the learning activity.
Ask participants to prepare personal introductions on short audio files.
Offer material (debates, interviews, abstracts from previous groups) to stimulate discussion in Phase 2.
Offer course materials in the participants' native language.

Use Face-to-Face in Phase 2 (Complement material and free up class time for collaborative activities):

Record lectures and summaries, add and revise material about important concepts.
Use real-world experience such as debates or expert interviews to bring out informal or tacit knowledge.
Document participants' best practices or success stories in their own words.
Replace written articles by podcasts in your learning activities (e.g. use podcasts in a jigsaw activity).
Record summaries of subject-matter experts' lectures after a live session.

Use online in Phase 3 (Support participants):

Post on a blog to update content or give news.
Use it to initiate a discussion in a forum.
Use podcasts from previous sessions as a promotional tool.
Time/Steps:
Use a computer and a microphone.
To record the session, use software, such as the free Pamela plug-in from Skype (can record 15 minutes): https://extras.skype.com/2350/view
Use open-source software like Audacity to edit.
You will need an MP3 device or computer to listen to it.
Content suggestions: Introduction: news item or story; Core content: explore previous knowledge and link to future content; Conclusion: story, suggestion or question.