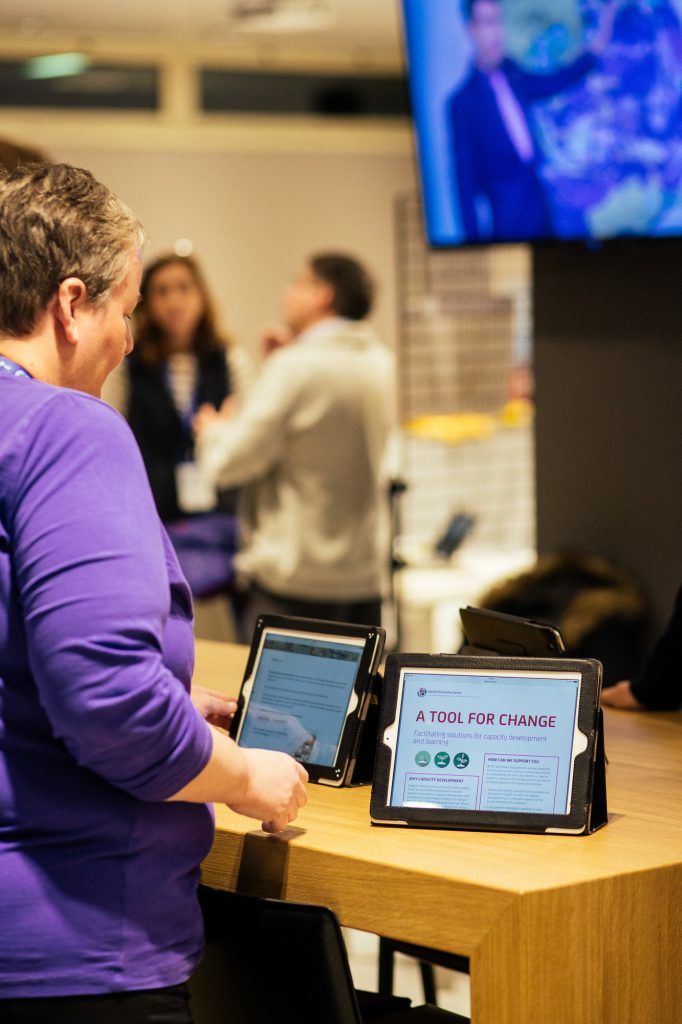 Sharing knowledge
Overview
A blog, a shortened version of the term 'Web log', is an online chronological collection of personal commentary and links. Easy to create and use from anywhere with an Internet connection, blogs are a popular form of Internet publishing and have become an established communication tool. Blogging has evolved from its origins as a medium for the online publication of personal diaries to a respected vehicle for editorials on specific topics.
How to use it
Increase others' knowledge of your work and activities.
Promote dialogue in your discipline.
Streamline communications by minimising emails.
Share expertise and knowledge.
Encourage peer-to-peer learning.
Support learning, express opinions, encourage reflection and debate.
How to apply it
Start:
Phases of learning:
In Phase 1 of the Turin Blended Learning Approach (Course orientation and knowledge use)

Post links to introductory material or content related to previous knowledge.
Make contact with all participants.

In Phase 2 of the Blended Learning Approach (Complement course material and free up class time for collaborative activities)

Post case studies, news items, best practice for comments.
Post links related to course content and ask participants to do the same.

In Phase 3 of the Blended Learning Approach (Support & follow-up, Sharing knowledge)

Participants post links to their action plans to receive feedback from peers and experts.
Review key points and show additional examples and applications of concepts.
Time/Steps:
Use a tutorial on how to set up a blog, like the video tutorial on WordPress in the Resources section below.
From a computer, set up a blog using a free platform like Blogger or WordPress (Word Press plug-in available for multilingual blogs: http://wpml.org).
Set up qTranslate to manage content in different languages from the WordPress editor, using automatic translation.
To learn to embed pictures and videos in your WP blog, click http://tinyurl.com/dcnb4d
To embed presentations in your blog, upload it to http://www.Slideshare.net and use the same method as for videos and pictures.
Case study
Title:
ITC-ILO Blogging
Activity:
ITCILO course on "Communicating Labour Rights"
Contact:
Vittorio Longhi, labour writer, blog administrator.
Description:
This is a blog for journalists and media professionals interested in labour rights and policies, international labour standards, corporate social responsibility and national and transnational trade union agreements.
Tips
General blogging tips:
Get inspired by visiting blogs on similar topics.
Always check facts and spelling.
Less is more: keep it simple. Short, concise text is easier to read and easier to assimilate, but is harder to write.
Organize your categories and tag your posts meaningfully with keywords or categories so that you can find older posts.
Incorporate pictures and videos.
Understand and explain the learning objectives of a blog.
Cover a well-defined topic and end the post with a question to stimulate debate. Ask structured, opened-ended questions that focus on participant's experience.
Avoid passive invitations such as 'Comment' in favour of questions such as "What do you think?" and "Do you have other examples?"
Use content from related discussion forums as inspiration for blog posts ("Top 10s", "How to…").
Ask subject-matter experts to write periodic posts and answer questions from readers.
Tips for multilingual content:
Prioritize what to translate. (Pieces that may have enduring relevance, such as FAQs, are often well worth the effort.)
Professionally translate core content and reserve automatic translation for user comments (one common tool is Google Translate).
Use a controlled English language model (with words that only have one meaning) to facilitate automatic translation.
Tips for promoting your blog: