Audience Response Systems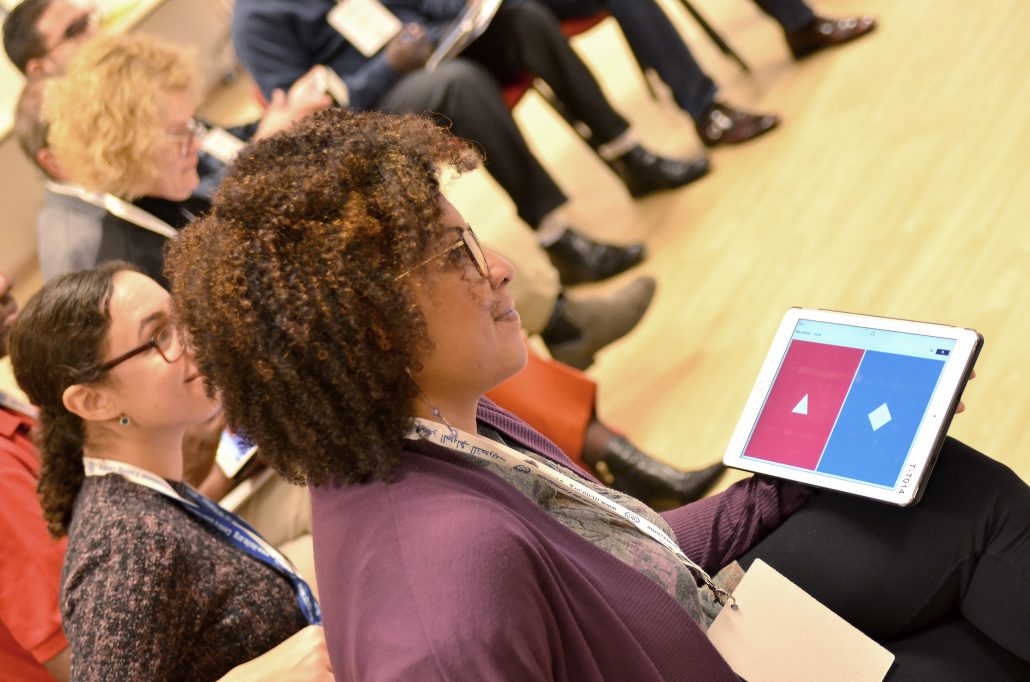 Feedback in a click
Overview
Audience Response Systems or "clickers" are tools to quickly and easily get feedback about how things are going in a training session, so you can immediately make adjustments that improve teaching and learning. Audiences participate in presentations by answering questions using a hand-held device. They engage participants who would otherwise not contribute to discussions because of shyness. Charts and graphs are displayed in real time, and generate interesting input for discussion.
How to use it
Facilitate interaction and engagement during training sessions and presentations.
Continuous course improvement and feedback.
Clickers can be applied to Phase 2 of the Turin Blended Learning Approach to:

Check for prior knowledge and identify participants' knowledge gaps,
Help participants learn about each other and to remind them to respect diversity,
Check understanding after a learning activity or review concepts from the previous day,
Generate discussion and engage all participants (you can see the number of responses clicked),
Present realistic scenarios and ask participants what they would do.
How to apply it
Setting:
Question-and-answer slides are created using PowerPoint and EdiVote software.
Test the system  in the proposed location for technical issues. On the day, allow time to set out clickers.
Provide clear instructions on how to use the clickers.
Consider the length of your questions and offer 3 to 5 choices of answer.
Limit the number of questions. Focus on key concepts: 2 to 4 questions per 50 minutes is best for discussion.
Ask the questions at periodic intervals.
Allow time for participants to answer (15-20 secs. for groups of less than 30 and 1 min for groups of over 100).
Encourage discussion between questions.
Include an 'answer now' prompt to differentiate polling slides from lecture slides.
Use a 'correct answer' indicator to identify the appropriate answer visually.
Do not overuse the system.
Excerpt from Martyn (2007).