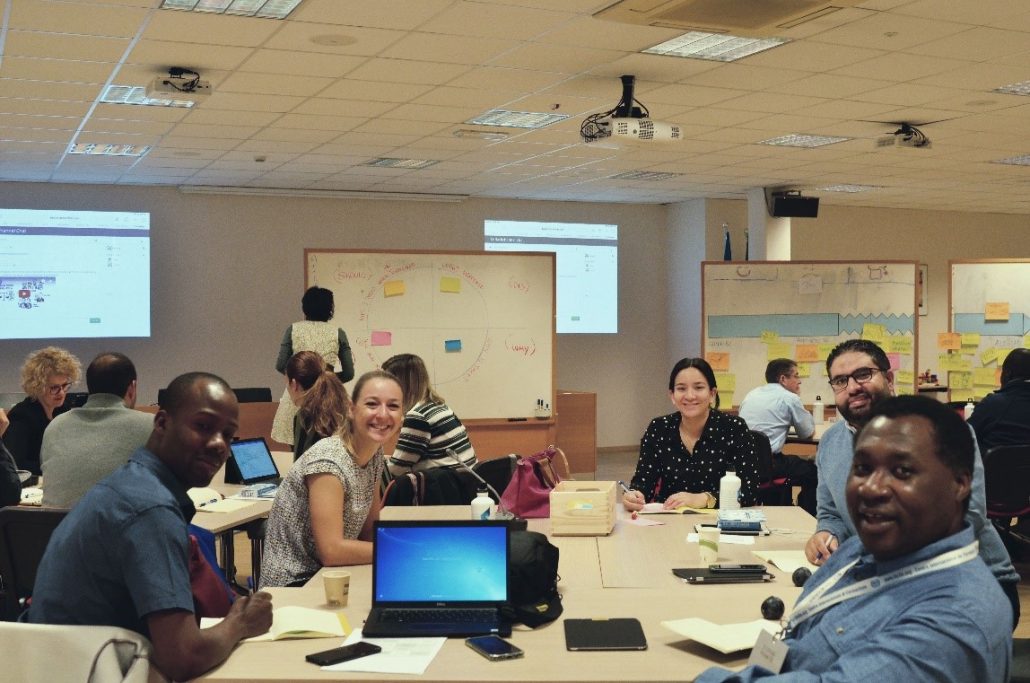 Thinking together
Overview
A wiki is a website that allows you to add, edit, and modify content. It is an effective tool to work collaboratively on a common resource, project, or activity. Each article contains a discussion page where editors and readers can talk about the document. Users can track changes and compare versions through the page history. Wikis are text-centric, but allow for graphics and occasionally embedded objects and attached documents.
How to use it
Content creation and management.
Distance collaboration tool.
Shared note-taking and to-do lists.
Collaborative writing.
How to apply it
Setting:
Use online in Phase 1 of the Turin Blended Learning Approach (Knowledge sharing – Course preparation):

Share procedures, checklists for the preparation of a learning activity.
Collaboratively manage and create content for learning activities.

Use Face-to-Face in Phase 3 (Collaboration, documentation of content):

Collaboratively build a wiki to store all the participants' and the experts' knowledge on the topic.
Teams can be assigned to collaborate on a wiki together.

Use online in Phase 3 (Collaboration, follow-up):

Increase retention by providing review of key points, additional examples, and applications of the concepts learned.
Time/Steps:
Create a framework for the wiki – the main pages, sections, sub-sections.
Provide clear guidance on how to create and edit pages on a separate document.
Use web-feeds (RSS) in the form of a listing of "recent changes". This is a very useful feature for all participants as it enables quick review of the latest updates without redirecting the browser to the specific wiki site.
How to adapt it
Google Docs is a free, Web-based word processor, spreadsheet, presentation, form, and data storage service offered by Google. It allows users to create and edit documents online while collaborating in real-time with other users.
What are the differences between Google docs and a wiki? Google documents can have multiple people editing the same document at the same time.
Wikis only allow one person to make changes at a time. Wikis make it easier to identify individual contributions – this can be useful when you need to assess work.
Google docs resemble conventional documents and spreadsheets and might be easier to use for technology novices. However, the formatting capability is limited and it is sometimes better to download the document in MS word format to format it and then upload it back to Google docs
Case study
Title:
Gender training wiki
Activity:
Gender training wiki
Contact:
United Nations International Research and Training Institute for the Advancement of Women (UN-INSTRAW)
Description:
This Wiki provides a centralized resource centre for gender trainers, academics, gender mainstreaming, knowledge management & development experts and practitioners, as well as individuals and organizations in general looking for gender training opportunities and resources and funding for their activities.
Tips
The group should have a collaborative, open culture and have a vested interest in the wiki, it must be relevant to their work.
Explain the purpose of the wiki and how it contributes to the learning.
Use a wiki in Phase 1 of the Blended Learning Approach, then as complement to a lecture in Phase 2, enabling instant access to the "work" for the purpose of group discussions and reviews.
Provide guidance on the content and regular feedback.
Give examples of "objective language": expressing neutral points of view is important in collaborative writing.
Use images and other visuals as much as possible to make pages more interesting and easier to follow.
Regularly clean up old material and organise existing material.