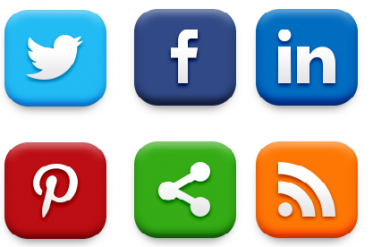 Connect and collaborate
Overview
Social networking connects individuals or organizations around similar interests and internet-based tools to communicate. Sites offer access to an enlarged network of people, connecting them across regions and time zones. Most social networking sites involve creating a user profile, inviting contacts to your network, creating blog posts, having discussions and sharing resources. Create groups using established sites (like Facebook, LinkedIn, Twitter, etc.) or create a subject specific site using free software like Ning.
How to use it
Publish or share content.
Promote learning activities and provide knowledge in context.
Form communities of practice to discuss issues and collaborate.
Build a participant network, establish professional connections and utilise an expert network
How to apply it
Setting:
Use online in Phase 1 of the Turin Blended Learning Approach (Introductions, building common knowledge and course preparation):

Build group dynamics through participant introductions or pre-event dialogue.
Recruit participants and experts (Facebook, LinkedIn, Twitter, blogs).
Share best practices and get inspired for new course material.

Use online in Phase 3 (Extend duration, reach and impact of activities):

Build a community of interest around your activity theme.
Use Twitter and YouTube to feedback results of a learning event.
Announce future learning activities on various networks.
Use Twitter for quick updates and questions and answers.
Social networking tools:
Microblogging: Posting small pieces of digital content – text, pictures, links, short videos, or other media – on the Internet. Microblogging allows groups of friends and professional colleagues to frequently update content and follow each other's posts, creating a sense of online community. Organizations are using Twitter as a tool for external communication, continuous dialogue with their stakeholders and promoting their mission statement.

How to use it:  Introduce Twitter in lectures where participants "tweet" their main reflections on the topic (the format forces concise and clear thinking in not more than 140 characters). Participants who were not able to come to the session can also follow from a distance.
Use Twitter as a Brainstorming tool in a session, either using internet or mobile phones.
Get subject matter experts to connect to each other and follow each other's updates in a specific field (there is a database of more than 1000 learning specialists on Twitter).
Where to learn more: 
LinkedIn: Large social network with over 70 million members aimed at connecting professional people. The main functions of LinkedIn are: 1) Answer/ask questions in professional online groups 2) Make recommendations and introductions of contacts 3) Provide information on your organisation.

How to use it:  Publish a link to your profile in all your communications and participate in group discussions.
Use the Group Directory to find existing groups, or create one of your own and use it for sharing best practices amongst participants.
Follow targeted organisations to keep up to date with key developments and who has recently joined, left, etc. so you can identify new possible targets for participation in your activities.
Ask and answer questions of your network.
Tweet from your LinkedIn page, share presentations on LinkedIn with Slideshare or using Polls – a market research tool to collect data from your connections. This could be useful as a learning needs assessment when creating or updating your learning activities.
Where to learn more:

Communities of practice: Online communities provide a more "focused environment" to network, validate and build on existing knowledge and good practices. Many online communities have been set up for professional or interest groups, where members can network with one another in a more private space. They often have full social networking functionality such as profiling, message posting, discussion forums and online chat.
Facebook: With over 400 million users, it is the largest social network and therefore represents plenty of opportunities to build and maintain a network of colleagues and participants from all over the world. This free global system cannot be overlooked for its potential for social learning: building communities and sharing resources.

How to use it: Use a separate account for professional roles.
Communicate with your network of "friends" by writing status updates, writing on their walls, sending private messages and chatting.
Share resources by posting photos, videos, events and links.
Set up a page to promote your activities. Either one page for everyone to see or a private Facebook group for each group of participants. (ITC-ILO's page is a good example:http://www.facebook.com/?ref=home#!/itcilo).
Share links to relevant resources and websites that pertain to the learning activity, event or general theme.
Participants can share their experiences of what they have done and are doing once they have completed the face to face training.
Send reminders about upcoming activities, events or any other related news.
Where to learn more:
115 social networking and collaborative spaces http://c4lpt.co.uk/Directory/Tools/social.html
Comparison of FREE social networks: Twitter, Facebook, Ning and Elgg http://c4lpt.co.uk/handbook/comparison.html
Social tools to facilitate learninghttp://tinyurl.com/334ubjl