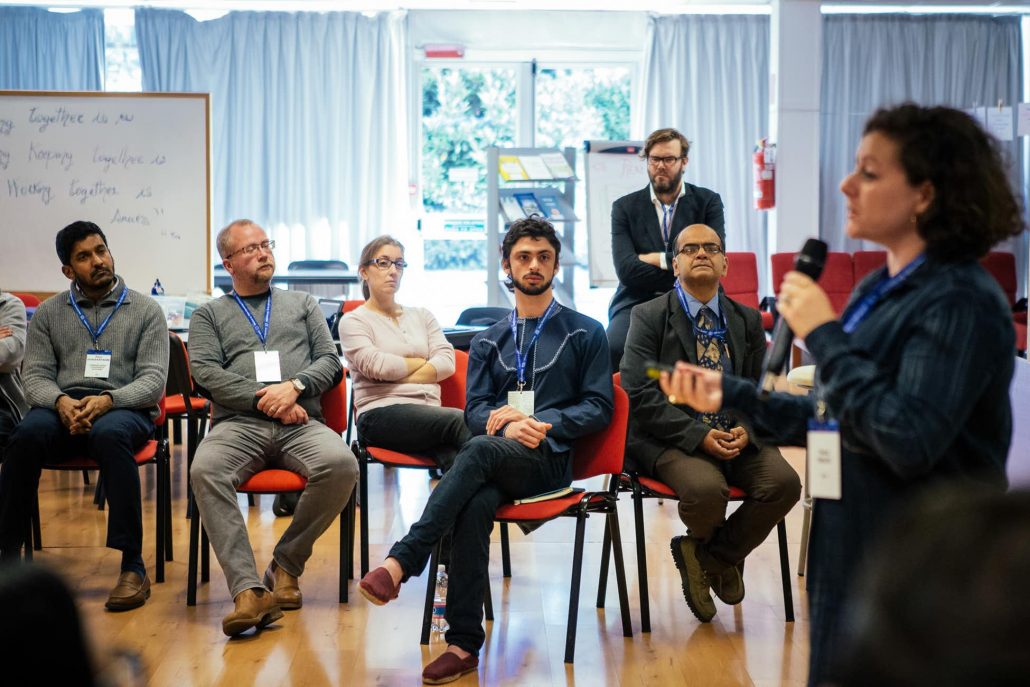 Present something quick but compelling
Overview
When you are dealing with medium to large groups, it is not always feasible to allow each participant to talk for a certain amount of time. The Elevator Pitch is a time-effective methodology that can be used as a substitute for formal presentations of a participant (or his/her institution). The pitch has to be short enough to deliver in an (imaginary) elevator ride but at the same time it has to be informative and compelling.
How to use it
Dealing with time-constraints for presentations
When participants are introducing themselves/their institutions/their work
Introducing a new idea or project
How to apply it
Start:
Explain the objectives of the pitch: the target group, what has to be presented, etc.
Setting:
The person who delivers the pitch in the front of the room where everyone can hear him/her.
Materials:
If necessary: flash cards and a clock
Time/Steps:
The duration of the activity depends on the number of participants: e.g. 17 participants and each participant is given a minute to present than the activity will last around 20 minutes.
After all the pitches, leave time for questions and answers.
How to adapt it
Development of an idea: divide the participants in 2 groups (or more), use brainstorming/brainwriting to generate an idea, pitch the idea to the other group.
Case study
Title:
Presentation of institutions
Activity:
The ILO Decent Work Country Policy Analysis Global Learning Event
Contact:
Haley Horan, delta@itcilo.org
Description:
The event brought over sixty ILO colleagues from the field and headquarters together with resource persons from eight partner organizations. The resource persons were invited to present their institution's approach to country policy analysis in a 5 to 8-minute elevator pitch, before breaking into smaller discussions groups to elaborate on these approaches. The elevator pitches responded to some key questions that were shared in advance. By beginning with the elevator pitches, each participant was exposed to the basic approach to policy analysis of each of the partner institutions and could be guided based on their interest to learn more in the discussion groups they selected. The participants had the possibility to select two discussion groups since there was time for two rotations.
Resources
Gray, D., Brown, S., & Macanufo, J. (2010). Gamestorming: A playbook for innovators, rulebreakers and changemakers. California, CA: O'Reilly Media, Inc.