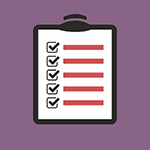 Visual Information
Tool
Description
We liked
We didn't like
CANVA
A free graphic-design tool website with multiple applications.
Templates ready for use with numerous applications;
Both web and print media design and graphics
Many elements not available for free.
INFORMATION IS BEAUTIFUL
A library of prebuilt visualizations;
The gallery is fun and everything is downloadable.
Categorized by themes;
Well-made visual stories ready to use.
Pay attention to the licensing agreements.
PIKTOCHART
An infographic and presentation tool.
Customizable editor available.
Many functions in the free version
VENNGAGE
Tool for creating and publishing infographics.
Possible to upload your own images and backgrounds.
Useful blog.
The free demo mode has good functionality but limited export options.
EASELLY
Visual ideas with infographics
The blog is very helpful;
Start a infographic from a template;
Easy to use editor.
Web site structure is a little messy;
Basic search;
Search take so many time to perform.
INFOGRAM
Helps users communicate data and complex ideas using infographics, charts and interactive maps.
Over 35 chart types and 500 maps;
Ready-made design themes and brand-new theme editor;
Stock photo library;
Inline data-editor;
Interactive charts with customization settings like color, styles and icons;
Import data from popular services like Google Drive, Dropbox and OneDrive;
Export data visualizations to PNG, GIF or PDF format;
Responsive visualizations (you can view them in desktop or mobile devices);
Team collaboration;
Basic free plan;
Special prices for Startups, Non-Profit Organizations and Educators and Students;
Online support via help desk chat.