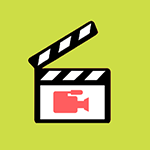 Video Animation
Tool
Description
We liked
We didn't like
POWTOON
Video Animation platform
Industry leader in animation
WIDEO
Video Animation platform
Good amount of animated video templates and assets.
Videos can only be a max of 30 seconds long;
Pay to download video.
VIDEOSCRIBE
Software for creating whiteboard animations automatically
Video files can be exported to QuickTime video, Flash video or image sequences (JPEG or PNG);
Good looking whiteboard animations; Animation library;
Mobile application;
Single license;
Offline mode.
The desktop version allows only seven-day free trial.
EXPLEE ANIMATED VIDEOS
Video Animation platform
Available tutorials and videos on YouTube
Only 14 days free trial
MOOVLY
Online tool for animated video.
Real video footage
GOANIMATE
Animated videos for business and education.
Free 14 days trial with full access to all features;
GoAnimate by Schools.
Automatic lip-sync;
Character's customization;
Drag & drop editor;
Resources and features videos library.
No free plan.
ANIMAKER
Click and Choose;
Drag and Drop;
Edit and Play.
Click and choose animated characters, elements and backgrounds;
Animaker for 2D, 2.5D, Handcraft-style and Infographics;
Free plan let you create unlimited videos; Special plan for Education.
Free plan could have 2-minutes video length max and SD quality;
Limited video assets if you don't have Business Plan.