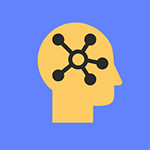 Mapping
Tool
Description
We liked
We didn't like
WISEMAPPING
Noncommercial web app for mind mapping.
Free and unlimited access;
Embeddable and sharable;
It does not require browser plug-ins
Not very sophisticated for more advanced users.
MINDOMO
Mind mapping web app either free account or commercial.
Embeddable and sharable content;
Available on numerous platforms;
Single click access to Mindomo from many LMSs.
The free version allows 3 maps.
MIND42
A free mind mapping web app.
Easy navigation with zoom and bird view; Notes and images to branches with links
Not many features.
FREEMIND
Free mind mapping software
Node folding;
Node customization;
XML-based files.
Images are not embedded on the mind map, to copy a file to external storage device you must copy images individually;
No collaboration mode;
Limited support for HD graphics.
XMIND
All terrain mind mapping application
Cloud synchronization;
Slide-based presentation;
Brainstorming recording;
Gantt view;
Open Source and Free version;
Clip arts and templates;
Business charts;
Export to Office;
PDF and images format;
Office collaboration toolbox;
Evernote integration;
Multi-page print;
Audio Notes;
Password protection.
MINDMANAGER
Freeform thinking and quick organization of ideas and information
Trial by 30 days;
Collapsible mind maps;
Extensible via Add-in;
Project management and MS Project integration;
Conditional formatting within calculations;
Combination with maps, map functions and process diagrams.
No Linux-support;
macOS version has fewer features than Windows version.
MINDMEISTER
Web-based mind mapping application.
Presentation mode with dynamic animations;
Project management capabilities;
Note taking and meeting management;
Special discount for educational purposes;
Revert to previous version;
Print on multiple pages.
No PDF or image export in free plans;
Personal paid plan has no team collaboration.
FREEPLANE
Application for Mind Mapping;
Knowledge and Project Management
Free Open Source;
Multiplatform (Linux, macOS, Windows);
Keyboard navigation;
Password protection;
Spell check and multilingual support;
LaTeX support;
Add-ons and plugins support.
Basic diagram design style.

COGGLE
Collaborative Mind Maps
Unlimited Image Uploads;
Icon library;
Easy to use editor;
Public gallery;
Export diagrams in PDF, image and FreeMind format.
You only can sign up with a Google account.
Mind maps are not collapsible
MINDMUP
Unlimited mind maps for free and stored in the cloud.
Create maps for keeping project's progress and planning budgeting;
Collaborative tools via Google Drive;
Add images from Google Photos;
Auto saving
Attach files on mind maps elements.
You can export mind maps larger than 100KB on free plan;
The application is too dependent from Google Drive;
Website is not translated completely.