/

14-16 October 2015, Sun City (South Africa)
The 26th ICDE World Conference took place only 2 weeks after world heads of states and prime ministers have approved the new ambitious Sustainable Development Goals (SDGs), where SDG 4 is on education: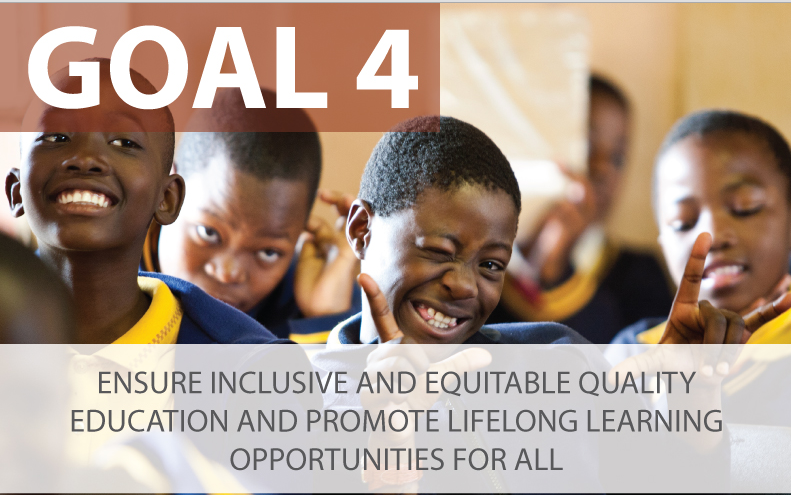 The conference counted about 67 countries and 900 delegates from all of the education spectre – from academics, practitioners and senior management in higher education, to experts and policy makers, who contributed to make this event a unique meeting place for exchange of knowledge, nurturing of innovative ideas and creating sound policies for the future educational agenda.
Special track on MOOCs for Development
The MOOCs4D II track explored the potential of MOOCs as a transformative lever for promoting education as a global common good, in developing economies, and in particular Africa, and as a possible platform for South-South-North collaboration.  The track brought together policy makers, experts, practitioners, scholars and representatives from MOOC initiatives from around the world to further the conversations begun during the initial 2014 MOOCs4D conference at the University of Pennsylvania in April 2014.
Stella Cavalcanti da Silva Porto, Learning and Knowledge Management Specialist at the Inter-American Development Bank (IDB): "ICTs are allowing me to do things I could not do before. Don't resist ICTs- reclaim your power"
Hence, Education is a common good: we should reclaim it from private to public spaces.
ITCILO participated in the special ICDE track on MOOCs for Development by sharing the experience of implementing a MOOC for developing new life-long learning pathways in the area of crowdfunding for development. More info can be found here.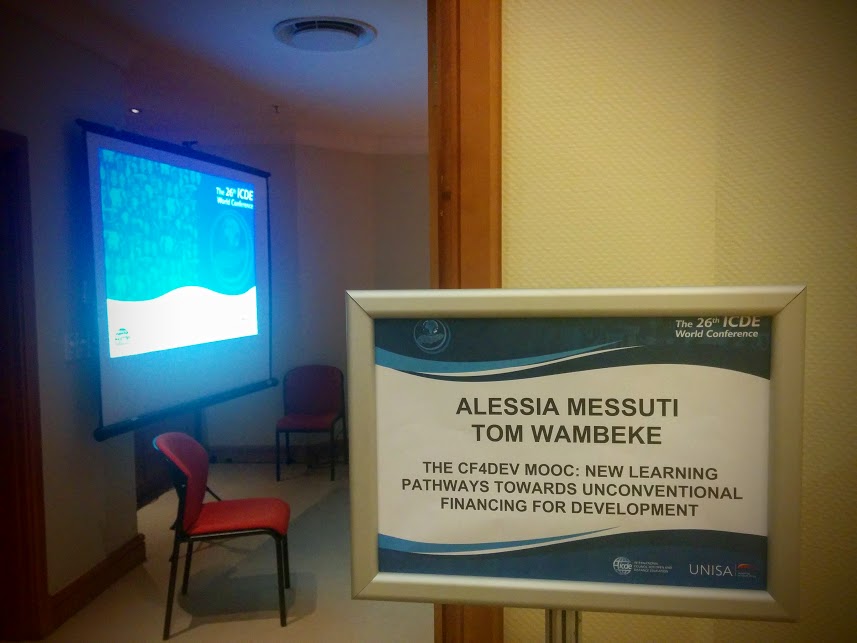 Most of our reflections can be found in the following takeaways from the conference:
The 4 areas in which MOOC are generally used: (a) Enhance core business; (b) promote research; (c) as resource; and (d) for credit.
The focus is on LEARNING; not on CREDENTIALS.
Completion is not necessarily the end goal of students, but the learning that happens during the MOOC;
New ways to assess learning progress: experience is more important than completion.
Interaction and social learning has much more relevance than traditional assessment.
There has been a shift from planning a output-oriented learning experience (certificate driven) towards an outcome-learning experience (project driven);
Interested in joining the next ICDE World Conference? It will take place in Toronto (Canada) in 2017! Stay tuned!
https://blog.itcilo.org/wp-content/uploads/2015/10/ICDE-opening.jpg
463
1365
https://live-blogitcilo.pantheonsite.io/wp-content/uploads/2017/06/itc-ilo-blog-logo-small.png
2015-10-19 12:52:50
2017-07-21 12:34:51
26th ICDE World Conference on Growing Capacities for Sustainable e-Learning Provision